Magnitsky Awards
Winner's Bio
Valery Borshchev
Russian Human Rights activist and
Co-chair of the Moscow Helsinki Group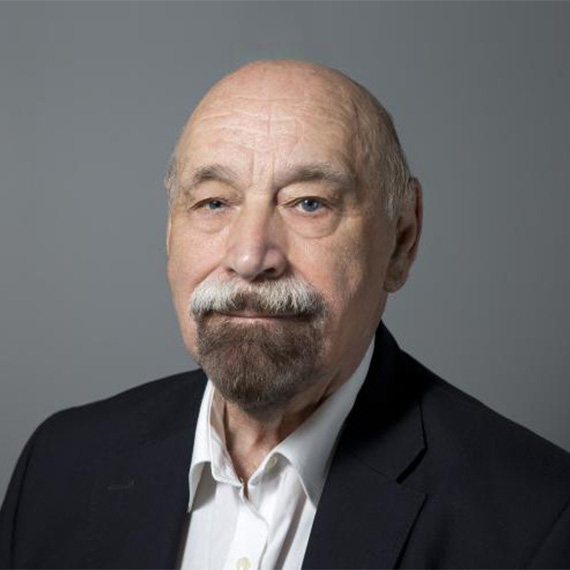 Award Winner 2017
Outstanding Human Rights Activist
Valery Borshchev is a Soviet dissident and Russian politician, human rights activist and journalist.
Borshchev is one of the oldest members of the Moscow Helsinki Group, the first and leading human rights organisation in Russia. Since December 2018 he has been acting as its Chairman and later as co-chair.
His active opposition to the Soviet regime began in 1973, triggered by the persecution of Alexander Solzhenitsyn.
Later he took an active part in the work of the Christian Committee for the Protection of the Rights of Believers suppressed by the Communist party of the USSR. In 1980 he was forced into hiding after facing criminal persecution for his human rights activities. Later in 1982, he survived a severe beating for his human rights public campaign and in 1985 his activities were branded as anti-Soviet propaganda by the KGB.
From 1994 to 1999, Borshchev was a Member of the State Duma of the Russian Federation. He was responsible for many laws and legal initiatives during this period which enforced human rights in post-Soviet Russia.
In 2009 Valery Borshev was elected as a chairman of the Public Oversight Commission (POC) focusing on human rights in pre-trial detention centres and prisons in Moscow. His team conducted a forensic investigation into the death of Sergei Magnitsky while he was in Russian police custody. Together with his colleagues, he gathered evidence that Sergei Magnitsky was brutally murdered in pre-trial detention and did not die from heart failure as was stated by Putin. He continued his work at the POC until 2019.
Valery Borshev was the first to push for the abolishment of the death penalty in Russia, fought for freedom of religion, introduced an alternative civil service instead of obligatory military service, protecting the rights of children, protecting the rights of prisoners and respecting Human Rights by Law Enforcement Agencies. He took part in a peacekeeping mission in the Chechen Republic to protect the rights of refugees and internally displaced persons.
Borshev was the first to stand up against the policy of the Russian government in Crimea demanding them to "stop the aggression, withdraw Russian troops from Ukraine and cease propaganda, material and military support to the separatists".