Magnitsky Awards
Winner's Bio
Sjoerd Sjoerdsma
MEMBER OF THE HOUSE OF REPRESENTATIVES, NETHERLANDS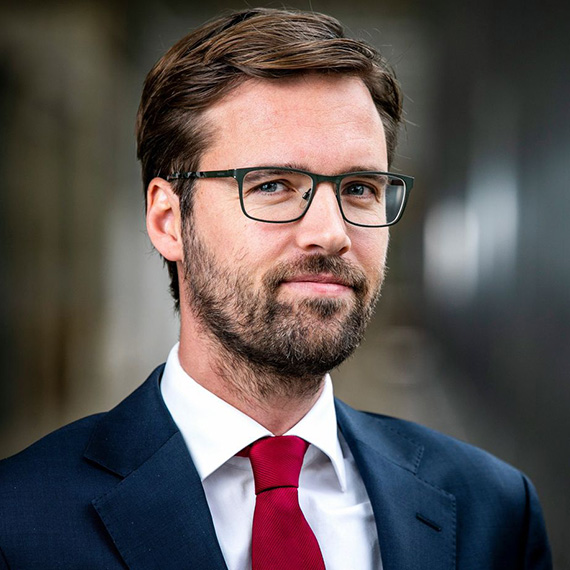 Award Winner 2020
Outstanding Contribution to the Global Magnitsky Campaign
Sjoerd Sjoerdsma is a Dutch politician of the Democrats 66 (D66) party, serving as a member of the House of Representatives since 20 September 2012.
He obtained a Master's degree in International Relations from the London School of Economics and Political Science in 2002.
Prior to being elected to the House of Representatives, he worked for the Ministry of Foreign Affairs from 2005 to 2012. During his period as a diplomat he was posted to the Dutch Embassies in Belgium and Afghanistan and to the Permanent Representation to the Palestinian Authority. In Parliament, Sjoerdsma serves on the Foreign Affairs Committee as well as the Justice and Security Committee. In addition to his committee assignments, he is a member of the Dutch delegation to the NATO Parliamentary Assembly.
After the death of Sergei Magnitsky, Sjoerd Sjoerdsma has fought hard, together with Pieter Omtzigt (CDA), for a European Magnitsky Law. To achieve this, the Dutch parliament adopted a motion in 2018 forcing the Dutch government to push for a Magnitsky Law in the European Union. The Dutch foreign ministry, although advising against the motion, campaigned vigorously for the adoption of a European Magnitsky Law, and with great effect. In December 2019, all EU member states finally agreed to pass such legislation, and on the 19 th October 2020, the European Commission proposed the first Magnitsky-style bill.