Magnitsky Awards
Winner's Bio
Sergei Mokhnatkin
JOURNALIST AND HUMAN RIGHTS ACTIVIST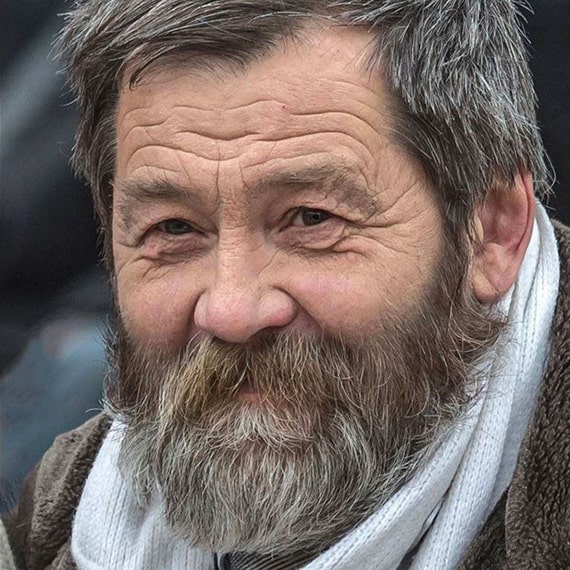 Award Winner 2020
Outstanding Russian Opposition Activist
Sergei Mokhnatkin was a journalist, human rights activist and former political prisoner who died in Moscow on 28 May 2020.
Sergei Mokhnatkin first came to prominence in 2009. He was arrested on December 31, 2009 during a protest organised by Strategy 31, an organisation that arose in defense of the rapidly disappearing right of freedom of peaceful assembly. He was charged with ('The use of violence threatening a life and health of a government official') and sentenced to 2 years and 6 months in prison.
Later, Mokhnatkin was recognised as a political prisoner by the Memorial Human Rights Center. He was pardoned by then-President Dmitry Medvedev in April 2012, one month before Vladimir Putin returned to the presidency.
Sergei Mokhnatkin was arrested again on December 2013 at another Strategy 31 protest in Moscow and sentenced to 4.5 years in a strict-regime prison. While in prison, Mokhnatkin held several hunger strikes protesting conditions he faced in the penitentiary, including what he said were regular beatings by prison guards. In March 2016 a prison guards' beating led to a spine injury which he suffered from the rest of his life.
Following a fourth criminal prosecution in March 2017, Mokhnatkin was released in December 2018. At the end of 2019, he was hospitalised due to a complication from a spinal injury he received in prison. Sergei died in the hospital's ICU due to complications after the surgery.