Magnitsky Awards
Winner's Bio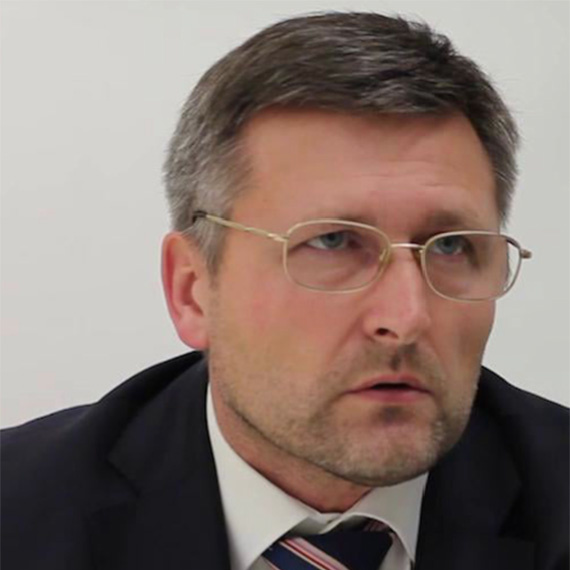 Award Winner 2017
Outstanding Contribution to Human Rights Law
Nikolai Gorokhov represents the family of Sergei Magnitsky since 2011.
In 2008, Magnitsky uncovered a massive fraud that implicated government officials. After testifying against the officials involved, he was subsequently arrested, imprisoned without trial and systematically tortured. After spending a year in prison and repeatedly being denied medical attention, Magnitsky died in prison in 2009.
In 2017, Gorokhov survived after falling from a fourth-floor balcony. He believes his plunge was no accident and fears he was targeted because he found key evidence in the $230 million corruption scandal involving high-ranking state officials, originally exposed by Sergei Magnitsky.
Gorokhov's balcony plunge came days before he was scheduled to present new evidence on Magnitsky's illegal arrest in a Moscow court and just weeks before an important trial was set to begin in Manhattan.
The case, initially filed by the office of Preet Bharara, formerly the U.S. Attorney for the Southern District of New York, alleged that high-end New York real estate was bought with some of the $230 million embezzled by Russian officials.
Gorokhov was one of the key witnesses in the federal case after finding a crucial cache of documents in a Moscow court, which appear to show the movements of some of the millions allegedly stolen by Russian officials.
Despite his fall, Gorokhov is pursuing Magnitsky's case.