Magnitsky Awards
Winner's Bio
Nazanin Zaghari-Ratcliffe
Project Manager, Thomson Reuters Foundation
Arbitrarily detained in Iran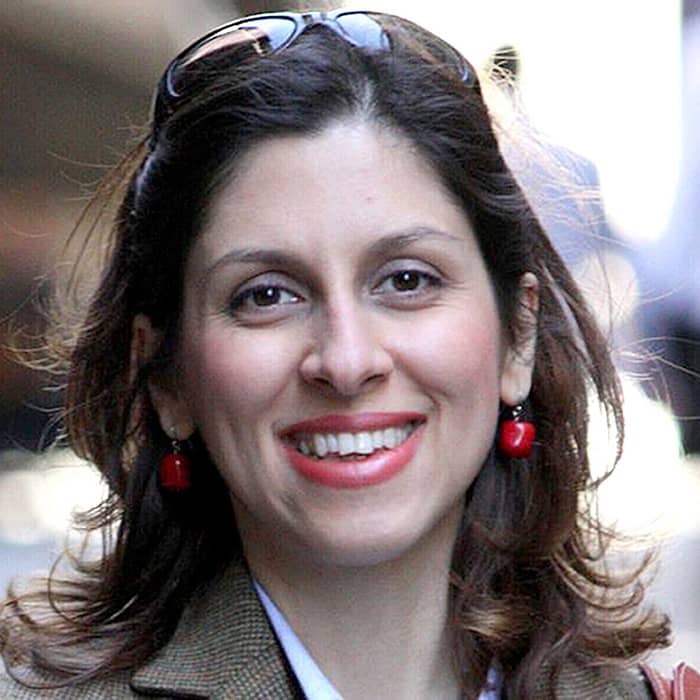 Award Winner 2021
Courage Under Fire
Nazanin is a British-Iranian dual citizen, who is being arbitrarily detained in Iran. She worked in charities and news organisations throughout her 20s and met her husband, Richard, in London after studying for a Masters. She and Richard married in 2009 and their daughter Gabriella was born in 2014.
In March 2016, Nazanin took then one year old Gabriella to visit Nazanin's parents in Tehran for the Iranian New Year. As she and Gabriella were about to board a plane back to the UK, Nazanin was stopped and arrested by the notorious Revolutionary Guard without an explanation. Gabriella was separated from her mother and handed over to her grandparents while their documents were confiscated.
In September 2016, after a grossly unfair trial, Nazanin was sentenced to five years in prison on a trumped up national security charge and the evidence used against her was kept secret.
She was temporarily released in March 2020 during the COVID-19 pandemic in Iran, while being monitored.
After the official end of her sentence Nazanin's ankle tag was removed and her movements restricted. However she faced a second charge and after a short trial in March 2021 the Iranian authorities announced that has been sentenced to one more year in prison in Iran and a ban on leaving the country.