Magnitsky Awards
Presenter's Bio
Meghan McCain
Co-host of ABC's The View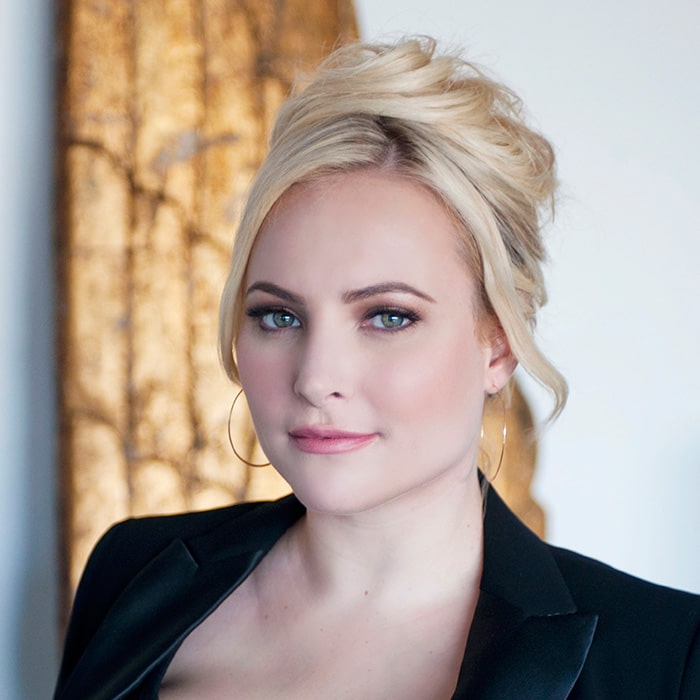 Award Presenter 2019
Outstanding Human Rights Activist
Meghan McCain is a co-host of ABC's The View, which she joined in October of 2017. As the daughter of Senator John McCain, Meghan has been steeped in the high-stakes political arena since childhood. Often said to possess the McCain "maverick gene," Meghan has no qualms saying what is on her mind and brags that she inherited "my dad's heartburn-inducing ability to say what he thinks."
A powerful role model for women and Republicans alike, McCain passionately discusses women's issues, social issues, and marriage equality.
Prior to joining The View, McCain was a co-host on the afternoon talk program Outnumbered on the Fox News Channel. She was also a co-host on Pivot TV's late night news program TakePart Live. McCain was also the creator, executive producer and host of the genre-busting docuseries Raising McCain which also aired on Pivot. The series followed the outspoken McCain on the road, talking to unexpected experts and everyday people by exploring a range of topics from bullying and feminism to sex overload and the death of romance, among others.
Raised in Phoenix, Arizona, McCain graduated from Columbia University with a degree in Art History. With ambitions to pursue a career in music journalism, she completed internships at Newsweek and Saturday Night Live before joining her father's 2008 presidential campaign where she launched a blog that gained an avid readership almost immediately (the blog received two distinguished awards in politics, The Golden Dot Award for Best Blog, and two Pollie Awards from the Association of Political and Public Affairs Professionals).
She then propelled onto the national media scene as a columnist for The Daily Beast and an MSNBC contributor. A New York Times best-selling author, McCain wrote and published her first book Dirty Sexy Politics: A True Story in 2010 followed by a children's book, both of which were inspired by her time on the campaign trail during her father's Presidential run. McCain's most recent book, America, You Sexy Bitch: A Love Letter to Freedom, recounts the cross-country road trip that she and left-wing comedian Michael Ian Black embarked upon together in 2011.