Magnitsky Awards
Winner's Bio
Maria Kalesnikava
Political Activist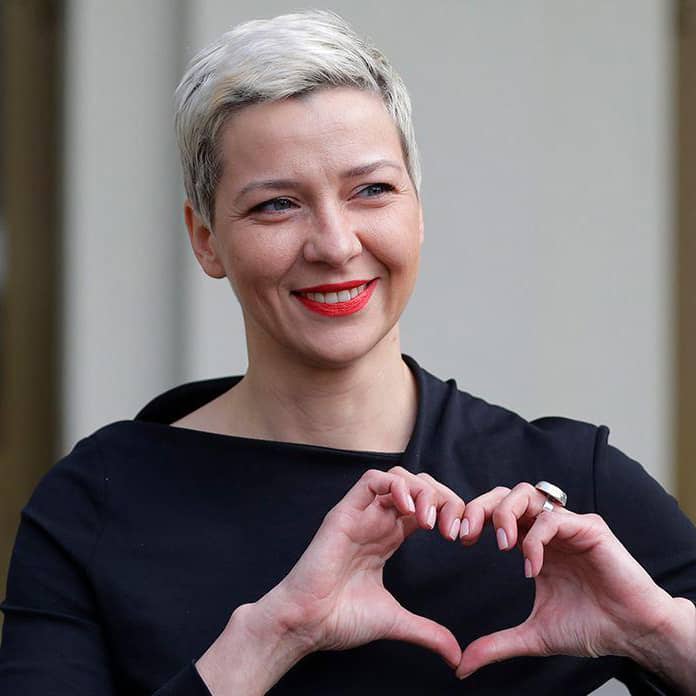 Award Winner 2021
Outstanding Opposition Figure
Maria Kalesnikava is a professional flutist and Belarusian political activist. In 2020, she headed Viktor Babariko's electoral campaign during presidential elections in Belarus.
When her candidate was arrested, Kalesnikova teamed up with Svetlana Tikhanovskaya, who had stepped into the race and became a surprise hit with voters after her own husband was thrown in jail. The women became the face of resistance to Mr. Lukashenko's quarter-century-long rule, a suddenly unleashed demand for change.
Kalesnikava was detained by masked men in September 2020 in Minsk, driven to the border with Ukraine and ordered to leave the country. She refused and tore up her passport. She was then arrested and charged with an attempt to seize power.
In September 2021, Kalesnikava was sentenced to 11 years in prison for her political activity. She is one of the most prominent among hundreds of political prisoners who were seized after mass protests swept Belarus over the discredited election victory of President Alexander Lukashenko in 2020.