Magnitsky Awards
Winner's Bio
Loujain al-Hathloul
WOMEN'S RIGHTS ACTIVIST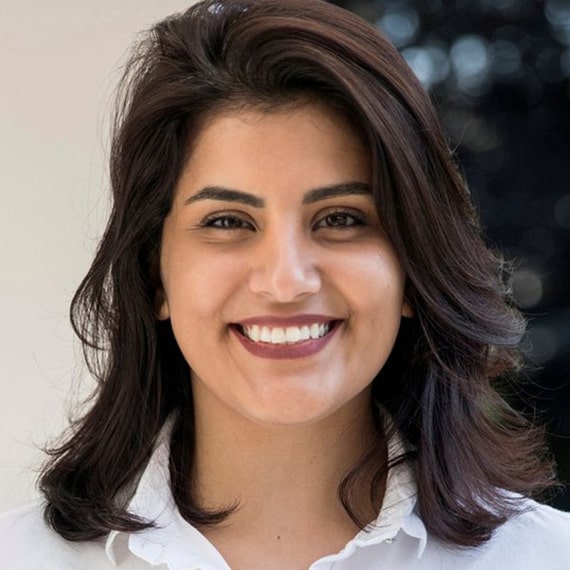 Award Winner 2020
Outstanding Human Rights Activist
Loujain AlHathloul is a Saudi women's rights activist, and a political prisoner since May
2018.
Loujain became one of the leaders in the Saudi Women's Rights movement. She was a main voice in the movements "Together We Stand to End Male Guardianship of Women" and "Women Demand the Overthrow of Guardianship" raising awareness online and sharing information. She conducted a "driving campaign" where she and other advocates took pictures of themselves driving in the streets of Saudi Arabia in defiance of the driving ban. As part of a working group, she established a shelter for women escaping domestic violence that not only provided a place to go but helped them integrate back into society.
Loujain has been detained unjustly since May 2018 for allegedly attempting to "destabilise" the nation. She has suffered torture, sexual abuse and solidarity confinement whilst being in prison. In October 2020, Loujain began a hunger strike to protest against the lack of regular contact with her family.
Loujain was named one of Time Magazine's 100 Most Influential People of 2019 and nominated by multiple persons for the Nobel Peace Prize in 2020.