Magnitsky Awards
Winner's Bio
Kimberley Kitching
Politician, Senator (Australia)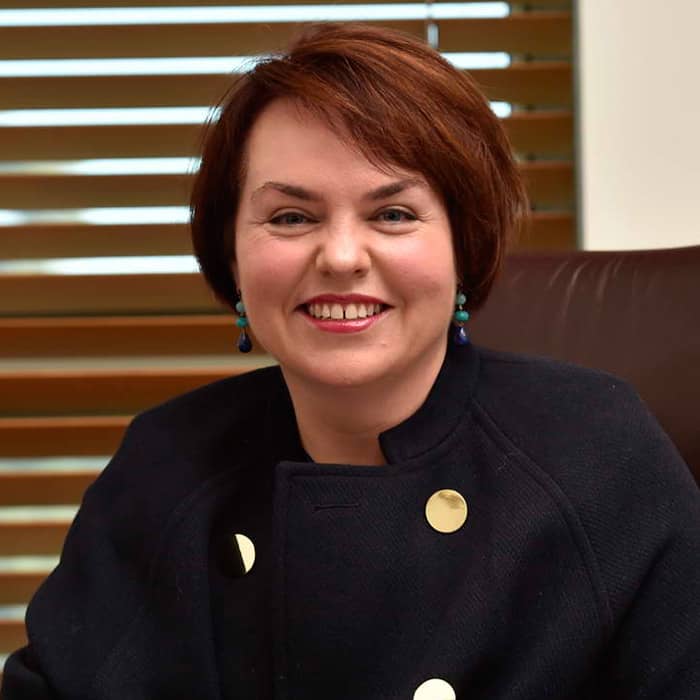 Award Winner 2021
Outstanding Contribution, Global Magnitsky Justice Movement
Senator Kimberley Kitching was born and raised in Brisbane, Queensland and graduated from The University of Queensland with law and arts degrees.  Growing up, she lived and attended school in the United States of America, various European countries and the United Kingdom as her father, a Professor of Organic Chemistry, undertook visiting fellowships.
Before being sworn in as an Australian Labor Party Senator for the State of Victoria in November 2016, Kimberley practised as a solicitor, worked in several private companies in senior executive positions, was a senior adviser to the Treasurer of Victoria and the Victorian Minister for Industry, Trade, Major Projects and Information Technology, was a elected as a Melbourne City Councillor and was the General Manager of the Health Workers' Union in Victoria.
In May 2019, Kimberley was promoted to one of the four leadership positions in the Senate for the Australian Labor Party as Deputy Manager of Opposition Business in the Senate.  Kimberley also serves as Shadow Assistant Minister for Government Services and the National Disability Insurance Scheme and chairs the Senate Foreign Affairs, Defence and Trade References Committee.
Kimberley is a member of several other committees including the Joint Standing Committee on Foreign Affairs, Defence and Trade, the Joint Standing Committee on Treaties and the Joint Committee of Public Accounts and Audit. Kimberley was one of the founding members of the Inter-Parliamentary Alliance on China (IPAC) and represents Australia as one of its two co-chairs. Since 2020, IPAC has grown to include hundreds of legislators from 19 jurisdictions, as well as the European Union.
Kimberley is a regular commentator in local and international media on issues of foreign affairs and human rights, and has been an early advocate and campaigner for the adoption of Magnitsky-style legislation in Australia. On 4 August 2021, Kimberley introduced a Private Senator's Bill to the Australian Parliament to enable Magnitsky-style sanctions.