Magnitsky Awards
Winner's Bio
Jim McGovern
United States Congressman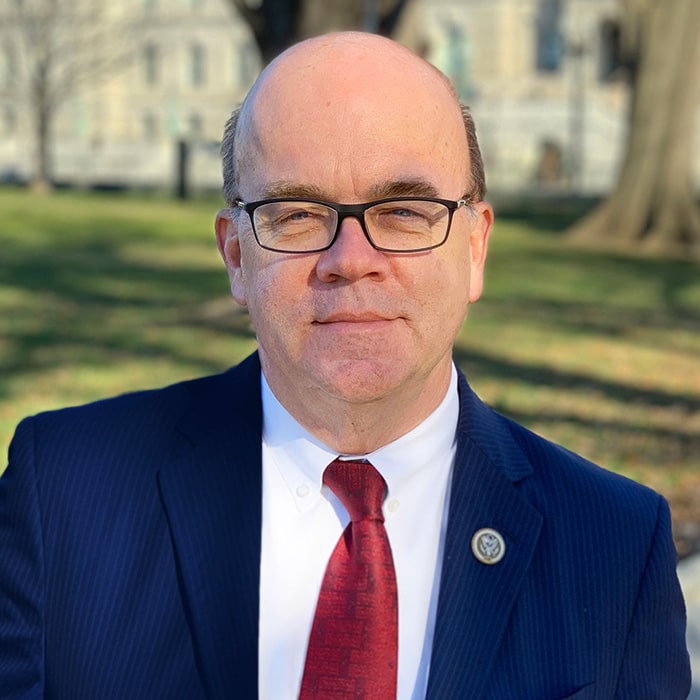 Award Winner 2015
Outstanding Campaigning US Politician
Jim McGovern was born and raised in Worcester, Massachusetts. The values he learned from his family and friends are the same ones he fights for every day in the United States Congress: fairness, decency, respect for all people, and the obligation to give back to the community. Jim's parents own a small package store and his sisters are public school teachers.
He is married to Lisa Murray McGovern and they have two children, Patrick and Molly. First elected to Congress in 1996 and re-elected every term since, Jim has fought tirelessly for the people of Massachusetts and has earned the respect and trust of his colleagues, including House Speaker Nancy Pelosi. He chairs the powerful House Rules Committee and is a senior member of the Committee on Agriculture's Subcommittee on Nutrition and Oversight.
He serves as the Chairman of the Congressional-Executive Commission on China and is the Democratic Co-Chair of the bipartisan Tom Lantos Human Rights Commission, two official bodies that monitor, investigate and advocate on behalf of international human rights, rule of law, and good governance.
Jim began his career in Congress as an intern in the office of Senator George McGovern. After earning a B.A. in history in 1981 he joined the staff of Congressman Joe Moakley, a Democrat from South Boston, who asked Jim to help lead the investigation of the 1989 murders of six Jesuit priests, their housekeeper and her daughter in El Salvador. He exposed that the murders were committed by the U.S.-backed Salvadoran military, leading to a major shift in U.S. foreign policy that made future military aid contingent on improved human rights and a negotiated peace in El Salvador.
By taking principled stands and engaging across party lines, Jim works to protect the human rights of all people in the United States and around the world, and to ensure that all human beings are treated with dignity and respect. He has prioritized ending hunger at home and abroad by providing children with nutritious meals at school. He supports child literacy, access to higher education for low-income students, and help for grandparents raising grandchildren due to the opioid epidemic. He has worked to ensure that wounded veterans can live independently and has championed conservation and parks. He advocates for accountability for human rights violations at home and abroad. He wrote the Sergei Magnitsky Rule of Law Accountability Act and introduced the Global Magnitsky Act which allow the president to sanction foreign officials identified as corrupt or human rights abusers.
An advocate for the rights of minority ethnic and religious communities, he wrote the Reciprocal Access to Tibet Act to increase Americans' access to Tibet. He has also introduced and championed resolutions to end violence against children globally; prohibit arms sales and security assistance to Saudi Arabia; reduce and eliminate nuclear weapons; end restrictions on American's right to travel to Cuba; and most recently, respond to countries that abuse emergency powers during the coronavirus pandemic.