Magnitsky Awards
Presenter's Bio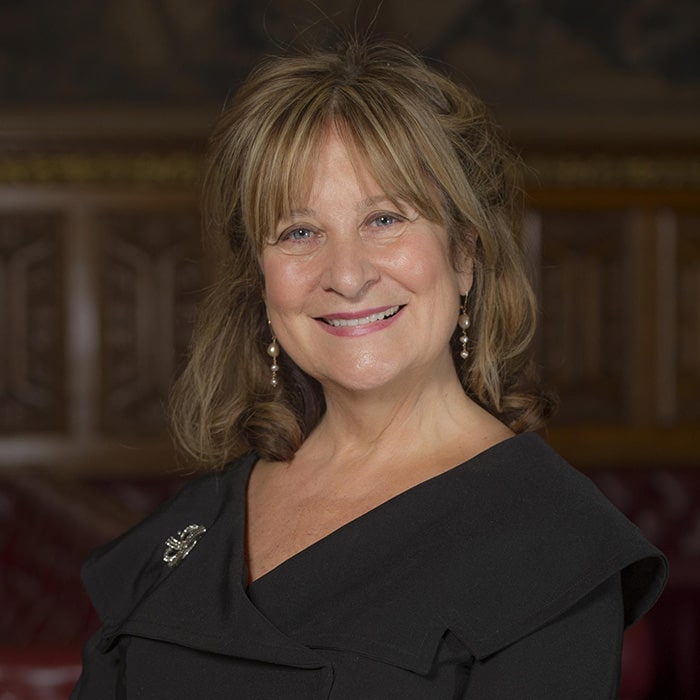 Award Presenter 2015 & 2017
Outstanding Contribution to Human Rights Law
Outstanding Campaigning Politician
Helena Kennedy QC is one of the UKs most distinguished lawyers. She has practiced at the Bar for 40 years in the field of criminal law and has conducted many of the leading case. She is recognised as one of the seminal forces in reforming the legal profession's attitude to gender equality and minority access. She is consultant for Julian Assange specialising in Control Order cases on Deportation and Torture. She was the criminal law adviser to the UN Rapporteur on the extra judicial killing of the journalist Jamal Khashoggi in Turkey. She sits on UNESCO's High Level Expert Panel on Media Freedom.
She stepped down as chair of the British Council in July 2004 after completing six years. She was chair of the Inquiry into Sudden Infant Death for the Royal Colleges of Pathologists and of Paediatrics, producing a protocol for the investigation of such deaths.
She was a member of the Government Commission on a British Bill of Rights. She has been a member of the House of Lords for over 20 years, where she sat on the Joint Committee of Human Rights and chaired the European Union Sub Committee.
She was President of the School of Oriental and African Studies, a member of the World Bank Institute's External Advisory Council and a board member of the British Museum.
She authored a number of books on law reform, co-wrote the successful television series Blind Justice and became a well-known broadcaster on law and ethics during the eighties, presenting the BBC's Heart of the Matter.
A frequent broadcaster and journalist on law and women's rights, her publications include the widely acclaimed Eve Was Shamed: How British Justice is Failing Women (Chatto & Windus, October 2018), was also published in paperback under the title, Misjustice: How British Law is Failing Women, in September 2019. Her book Just Law: The Changing Face of Justice and Why It Matters To Us All (Chatto & Windus, 2004) was also published in paperback in March 2005. Eve Was Framed: Women and British Justice (Vintage, 1992) with the paperback publishing in 1993. It was fully updated and reissued in paperback in March 2005.
She was the Investigating Officer of the Human Trafficking Commission in Scotland. She is a member of the First Minister's National Advisory Council on Women and Girls.
She was Master of Mansfield College, Oxford for several years and was responsible for creating the Bonavero Institute of Human Rights, the first institute of its kind in Oxford.
She was the Chair of the Booker Prize Foundation for five years and is the current Chair of the Video Standards Council.
A member of the Microsoft Technology and Human Rights Advisory Council. She is the President of Justice, the British arm of the International Commission of Jurists. She is the Chancellor of Sheffield Hallam University and the Director of the International Bar Association's Human Rights Institute.