Magnitsky Awards
Winner's Bio
Gulchehra A. Hoja
Uyghur Journalist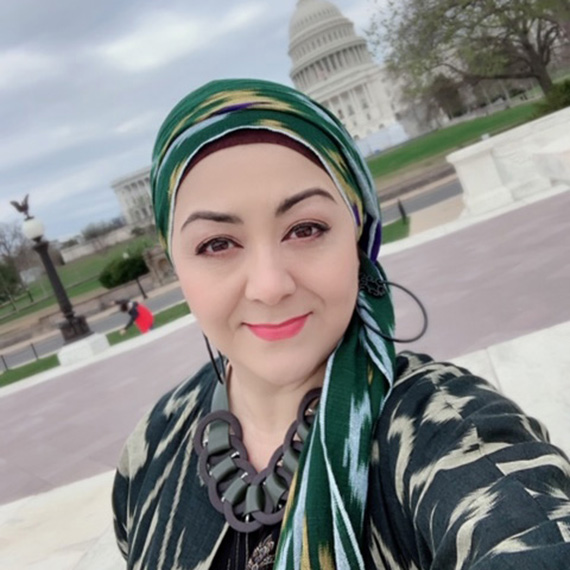 Award Winner 2019
Outstanding Human Rights Activist
Born in 1973 in Urumqi East Turkistan (Xinjiang China), Hoja is a Uyghur journalist, reporter & TV webcaster with over 23 years of professional experience.
Hoja was a prominent figure in various Chinese media, including producing and hosting the first TV programme in Uyghur for children. She also hosted a variety of TV programs in Chinese language at CCTV, Beijing TV, Hong Kong Hua Yu TV and Shandong TV. She was nationally recognised as the "Class A Anchor" by China's Radio and TV Bureau.
In 2001, Hoja joined Radio Free Asia in the Washington DC bureau, a non-profit broadcaster offering the only independent Uighur-language news service outside China.
She researches, prepares and delivers stories and programs on various socio-political issues such as Human Rights, Health, Economy, Education, Culture and Social Justice that are related to Uyghur people.
Hoja is among at least six members of RFA's Uyghur Service who have family members in China who are missing, detained, or jailed in retaliation for these RFA journalists' work. However she continues to speak out for the rights of the Uyghurs despite huge personal loss; 25 members of her family are currently held in 're-education' camps which aim to remove all traces of Uyghur identity.
Hoja was the recipient of the Gracie Awards for the RFA's multimedia team's project "Half the Xinjiang Sky" in 2010 and the following year was awarded the David Burke Distinguished Journalist Award.