Magnitsky Awards
Winner's Bio
Felix Maradiaga
OUTSTANDING OPPOSITION POLITICIAN AWARD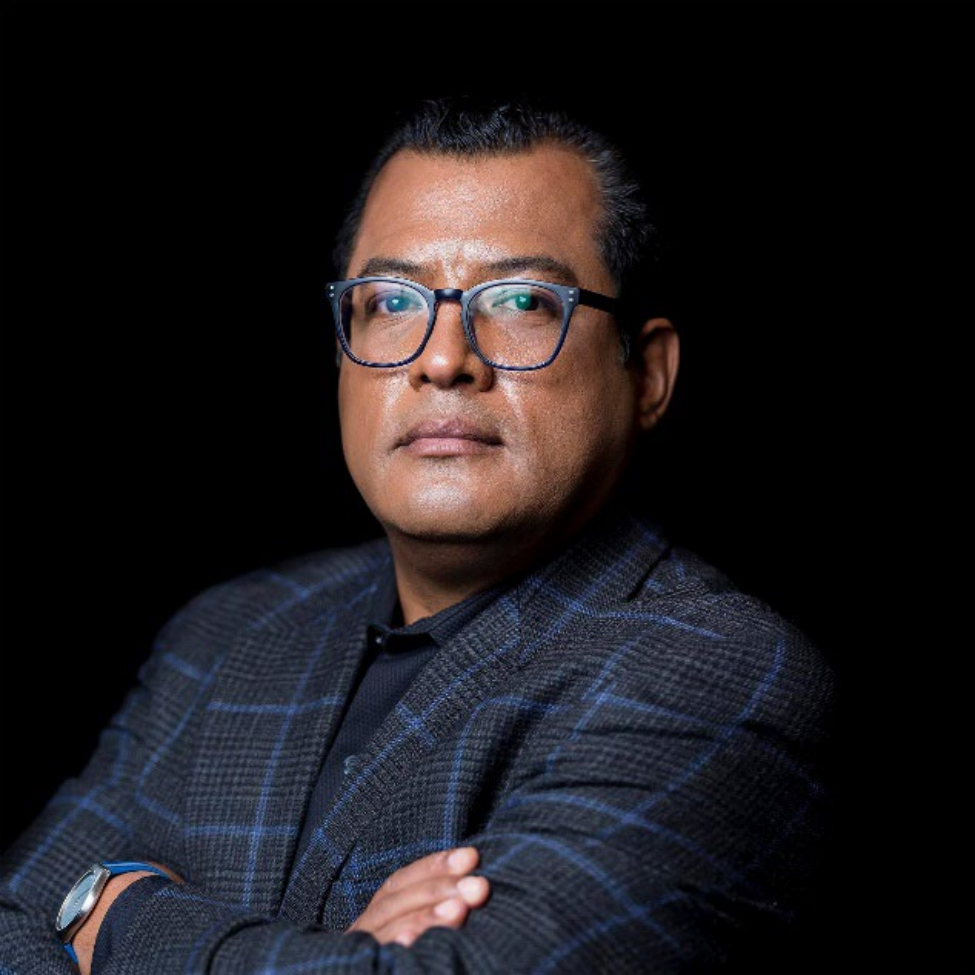 Award Winner 2023
Outstanding Opposition Politician Award
Felix Maradiaga is a prominent figure in Central America known for his expertise in nonviolent resistance and democracy building. As a pro-democracy activist, human rights advocate, and thought leader in nonviolent resistance strategy, he is widely recognized as one of the leading voices within the Nicaraguan democratic opposition against the dictatorship of Daniel Ortega. In addition to his role as the leading international voice of the Nicaraguan opposition, Felix has been a pioneer in LatinAmerica, promoting the thesis of the "ecosystem of dictators." This thesis suggests that a transnational network of dictatorial regimes that collaborate among each other.
Since 2003, Felix has actively collaborated with international human rights organizations, think tanks, and political movements in Latin America, Europe, and the United States, and he has traveled the world to document the transnational collaboration among dictatorships. This collaboration includes links established between Iran and Russia in Latin America, first published in one of his works on this topic in 2009, with the support of the Woodrow Wilson Center for International Scholars. His pragmatic efforts in researching transnational collaborations among dictatorships inspired him to establish the advocacy group "International Coalition for a Democratic Nicaragua" in 2011, along with founding the political movement UNA in 2018. Felix's ideology centers on the belief that just as dictators cooperate, leaders of pro-democracy opposition movements should collaborate. This political philosophy has led him to not only focus on his homeland, Nicaragua, but also to actively promote the growth and empowerment of pro-democracy political factions in various nations, including Venezuela, Cuba, Bolivia, Ukraine, Guatemala, and others, spanning a remarkable 20-year period of dedication.
Recognizing his courageous efforts, in May 2023, 25 international human rights organizations gathered in Geneva this year to honor him with the Geneva Summit Courage Award. In September 2022 he was awarded "The Peter Gotell Prize" by the Swedish International Liberal Centre (SILC) "for his tireless efforts standing for human rights, for his inclusive leadership between those united in the name of democracy." In 2015, Forbes Magazine recognized him as one of the most influential leaders in Central America. That same year, he was awarded the prestigious "Gus Hart Fellowship" by the Chicago Council on Global Affairs. Since 2010, he has been a member of the Aspen Global Leadership Network of the Aspen Institute, and in 2010, he was honored as a Young Global Leader by the World Economic Forum.
In 2018, during widespread protests against the Sandinista regime, he faced a barrage of criminal charges and smear campaigns. Additionally, he survived two assassination attempts, one of which resulted in his hospitalization and temporary departure from Nicaragua that year. Upon returning in 2019, he experienced multiple periods of house arrest. The situation escalated in July 2021 when Felix was arbitrarily arrested after announcing his intentions to run as president. He was detained in a maximum-security prison, enduring exceptionally harsh and inhumane conditions, for 21 months. Eventually, he was sentenced to 13 years in prison. However, in February 2023, thanks to a global advocacy campaign, he and 221 other political prisoners were expelled to the United States followingthe revocation of their Nicaraguan nationality and confiscation of their assets by the regime.
Felix Maradiaga now serves as the president of the "Foundation for the Freedom of Nicaragua." He continues his tireless advocacy for releasing political prisoners in Nicaragua and restoring democracy. He has also launched the international campaign EndArbitraryDetention.org to shed light on the plightof political detainees worldwide.
Drawing on his childhood experiences, he has dedicated his professional life to public service and civil society work for human rights, nonviolence, and disarmament. In 1988, he was forced to flee the war in Nicaragua, arriving overland at a refugee camp in the United States as an unaccompaniedminor.
Between 1997 and 2003, he served as director of the Office of Disarmament and Reintegration of ExCombatants, coordinating the national disarmament, emobilization, and social reintegration efforts of 2300 Nicaraguan guerrillas. He coordinated various disarmament, demining, and arms control programs from that office. He received numerous national and international awards for his work, including the prestigious "International Youth Peace Prize" in 2000 and "Disarmament Fellow" by the United Nations in 2003. In 2004, he became the youngest Secretary General of the Ministry of Defense in his country's history, coordinating Nicaragua's defense sector transformation program and the Central American Balance of Forces initiative, which proposed a plan to reduce the size of armies in the region.
In 2006, he retired from public service to begin a career as a consultant on public policy, civil society, and strategic planning. In 2007, he founded the Instituto de Liderazgo de la Sociedad Civil (ILSC), the first university-certified nonviolence strategy training center in Nicaragua, training thousands of people in Nicaragua and Central America. He has advised civil society organizations, governments, and think tanks or lectured in 45 countries worldwide. He has been a guest speaker at multiple universities worldwide, including Harvard, Yale, Oxford, London, and Oslo. He has been a guest speaker at Davos (World Economic Forum), the Oslo Freedom Forum, the Geneva Summit, and the World Movement for Democracy. He has testified on several occasions before the United States Congress and the Organization of American States (OAS), the UN Security Council in New York, the UN Human Rights Council in Geneva, and the European Parliament.
He is the co-author of several books and a hundred articles and essays focused on the deterioration of democracy in Latin America and the transnational collaboration of the world's autocratic regimes.Felix holds a BA Suma Cum Laude in Political Science and International Relations, a Masters in Public Administration (MPA, with Honors) from Harvard Kennedy School, and a Masters in Renewable Energy Engineering (MEng.) from the University of Barcelona. Since his forced exile to the United States, Felix has lived in South Florida with his wife Berta, a journalist and human rights activist, his daughter Alejandra, and his mother Carmen. He enjoys poetry, reading, and mindfulness practice in his free time.