Magnitsky Awards
Winner's Bio
Fatou Bensouda
FORMER PROSECUTOR OF THE INTERNATIONAL CRIMINAL COURT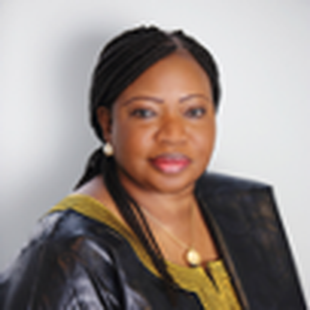 Award Winner 2022
Outstanding Lawyer
Dr Fatou Bensouda served as Prosecutor of the International Criminal Court (ICC) in 2012-2021. She was the first woman to serve as the Prosecutor of the ICC.
Through her work, she has strived to advance accountability for atrocity crimes, highlighting the importance of addressing traditionally underreported crimes such as sexual and gender-based crimes, mass atrocities against children, as well as the deliberate destruction of cultural heritage within the Rome Statute framework.
Between 1987 and 2000, Dr Bensouda was Attorney General and Minister of Justice of The Republic of The Gambia. Her international career as a non-government civil servant formally began at the UN International Criminal Tribunal for Rwanda, where she worked as a Legal Adviser and Trial Attorney before rising to the position of Senior Legal Advisor and Head of the Legal Advisory Unit (2002 to 2004), after which she joined the ICC as the Court's first Deputy Prosecutor.
Dr Bensouda (and the Office she led as ICC Prosecutor) have been nominated for the 2021 Nobel Peace Prize in recognition of their accomplishments and work in advancing international criminal justice, without fear or favour.
Dr Bensouda currently serves as The Gambian High Commissioner to the Court of St James's and Ambassador Extraordinary and Plenipotentiary to the Kingdoms of Denmark, Norway, Sweden, the Republics of Austria, Ireland, Finland and the State of Israel and the Vatican City.