Magnitsky Awards
Committee Member's Bio
Daniel Bruce
Chief Executive, Transparency International UK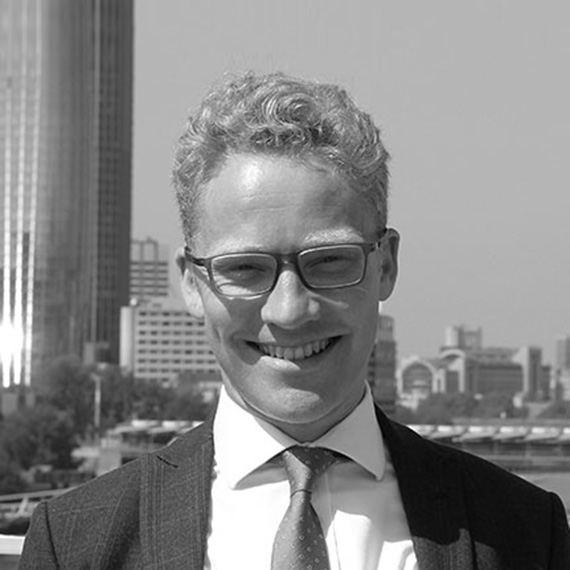 As Chief Executive, Daniel develops and leads the overall strategy of Transparency International UK across all programme and policy areas. He heads up the leadership team and serves as the organisation's senior most representative to governments, the private sector and other key stakeholders. Daniel joined TI UK as Chief Executive in 2019. Since then he has overseen our work to reveal the scale of global corruption facilitated by the UK service sector, whilst further developing our position on the use of Deferred Prosecution Agreements and Unexplained Wealth Orders as tools for law enforcement.
Daniel is an experienced senior leader in the international charity sector with earlier career experience as an award winning broadcast journalist and editor. Before joining TI, Daniel spent nearly 6 years as Chief Executive of the press freedom and media development organisation Internews. He originally joined the organisation since 2008, as a Chief of Party overseeing complex country programmes in the wake of conflict and civil unrest in East Africa.
During his time as CEO, he led the organisation to deliver high impact projects tackling corruption in Eastern Europe and the Former Soviet Union. He was credited with delivering significant growth and powerful results for Internews; especially in countries where access to information and media and information would otherwise have been extinct.
Daniel has worked on other freedom of expression and open society projects across three continents for Article 19, Albany Associates, Fondation Hirondelle, the University of Pennsylvania and others. He was also the Programme Director for a Public Media Alliance initiative to improve regulatory frameworks in East Africa in partnership with UNESCO.
Daniel has been a Senior Deputy Steward for the World Economic Forum and was a long-serving trustee of the Communicating with Disaster Affected Communities (CDAC) Network. In his last broadcasting role, Daniel was Network Editor for one of the UK's independent radio groups. He worked closely with the regulator Ofcom and was the commercial news industry's representative to the House of Lords Communications Committee.
Daniel is an Associate of both the London Academy of Music and Dramatic Art and the London College of Music and Media at the University of West London.