Magnitsky Awards
Winner's Bio
Belarus Free Theatre
BELARUSIAN UNDERGROUND THEATRE GROUP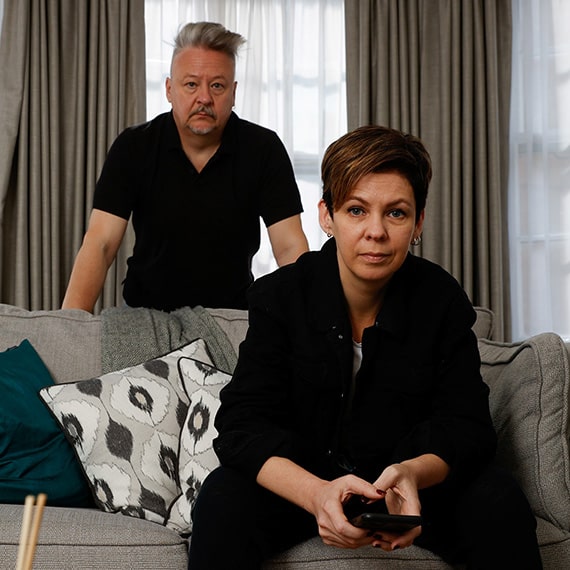 Award Winner 2020
Courage Under Fire
Belarus Free Theatre (BFT) is the only theatre in Europe banned by its government on political grounds. It was founded in 2005 in Minsk under Europe's last surviving dictatorship, and marks its 15 th anniversary in 2020.
BFT is more than a theatre: alongside exploding taboos on the world stage, BFT has pioneered an award-winning global model of activism that unites artistic, geopolitical, environmental and human rights concerns, using theatre as the catalyst for social change. Described by The New York Times as, "one of the bravest and most inspired underground troupes on the planet", BFT has originated some of the world's most provocative and breathtakingly physical theatre – 50 brand new productions performed in more than 40 countries.
Since 2011, BFT has created award-winning theatre at-distance between London, home to co-founding Artistic Directors, Natalia Kaliada and Nicolai Khalezin, and Minsk, where their 12-strong permanent ensemble campaign, educate and perform every single day of the year. Awards include the Human Rights Prize of the French Republic (2007), the Atlantic Council Award (2011) and Vaclav Havel Prize for Creative Dissent (2018).
Natalia Kaliada and Nicolai Khalezin originated the Free Belarus Global Artistic Campaign and played a leading role in imposing targeted sanctions against Lukashenko and his regime in 2011 that led to the release of political prisoners in Belarus, working in close collaboration with Hillary Clinton, William Hague, Nick Clegg, and then US Vice President, Joe Biden. Following the rigged elections on 9 August 2020, they continue to work with FCDO, UK Parliament, US State Department and EU institutions to bring democratic freedoms to Belarus.